SAVANT EPISODES
Excerpt from Savanting: Outperforming your Potential, Chapter 5 by Lauren Holmes (2019)
"Developmental psychologist Joseph Chilton Pearce is the grandfather of the conscious parenting movement.  In his book "Evolution's End" (1992), Pearce recounts a story from his own life that demonstrates what he calls a "savant episode."  It serves as another example of external information inflow, but this time from a nonsavant with normal intelligence.
In his early thirties, Pearce was obsessed with the nature of the God-human relationship – a key thrust of his savant domain.  One morning his five-year-old son came into his room and launched into a 20-minute speech on the nature of God and man. "He spoke in perfect, publishable sentences," Pearce writes, "without pause or haste, and in a flat monotone.  He used complex theological terminology and told me, it seemed, everything there was to know.
"As I listened, astonished, the hair rose on my neck; I felt goose bumps, and, finally, tears streamed down my face.  I was in the midst of the uncanny, the inexplicable.  My son's ride to kindergarten arrived, horn blowing, and he got up and left.
"I was unnerved and arrived late to my class.  What I had heard was awesome, but too vast and far beyond any concept I had had to that point.  The gap was so great I could remember almost no details and little of the broad panorama he had presented.  My son had no recollection of the event."[1]
Pearce speculated on how his son's enlightening communication might have occurred.  His son was a bright, normal child.  At age five, his son had presented a field of knowledge which he could not have acquired – just as with savants.
"Terms such as telepathy are misleading," Pearce warns.  "He wasn't picking up his materials from me.  I hadn't acquired anything like what he described and would, in fact, be in my mid-fifties and involved in meditation before I did."
Pearce came to believe that his son had come into the influence of Pearce's field of concern and the larger ancient field of theological and psychological inquiry.  "My son's theological discourse was not random but squarely in keeping with my own passionate pursuits," Pearce claims.[2]
Since the information was beyond Pearce's knowledge and comprehension at the time, psi or ESP could not have been a possible explanation.  Therefore, Pearce concluded that his son must have undergone a "savant episode."
Bioflow-driven savant episodes
Savanting offers another explanation.  It is not his son who was driving the savant episode but Pearce himself.  Pearce was operating in his savant domain exploring the nature of the God-human relationship.  He was likely in savantflow operating at his maximum at the time.  He was therefore connected to the bioflow which brings spontaneous information related to the activity generating the savantflow.
The savant episode was an example of support by the bioflow.  This support includes providing information for your progress or growth through a multitude of sources.  Such information might present through clusters of information coincidences, models of solutions, and facilitating people and events, for example.
Through his son, Pearce had access to information relevant to the goals of his savantflow within his savant domain in a slightly different way than savants.  However, the same principles apply.
As an aside I should point out that Pearce unfortunately didn't realize that the information his son conveyed was state-bound to Pearce's very deep savantflow.  He therefore did not immediately document the information so he could review it in his normal consciousness in order to retain it.
As you become the creative worldchanger you were meant to be, you'll want to make it a habit to capture all your spontaneous knowledge during or immediately after your savantflows.
The first time I recognized that I was experiencing the type of savant episode Pearce has described was in 1992 when I had been operating in my savant domain for a little over a year.  I had already recognized that my savantflows were getting deeper and more profound over that time.  In this particular savantflow, I was stumped as to how biology was working in a certain situation.
A co-worker with negligible knowledge of biology opened my office door, stuck his head in, gave me the answer and then promptly closed the door again.  He used the same monotone that Pearce noted for his son.  To this day Jack has no idea why he did it, where he got the information, what he said, or even what the information meant when I repeated it back to him at a later date.
There is an additional part to savanting's explanation of Pearce's savant episode.  In this chapter you are beginning to see evidence that we are all born into the bioflow and must be taught to separate from it by our cultural institutions and our parents.  Therefore, preschool children tend to still be connected to the bioflow.  As a result, they do indeed come out with information they have not absorbed through their five senses.
Pearce's five-year-old son was still connected to and compliant with the bioflow.  He thus became an instrument of the bioflow for providing the information that Pearce needed for the work of his savantflow.  Preschool children thus become an excellent conduit for externally sourced savant genius for advancing one's work in one's savant domain.
I suspect that Jack became an instrument of the bioflow like Pearce's son because he too was working in his savant domain and thus complying with the orchestration of the bioflow.  Therefore, we can assume that the instruments for savant episodes are people connected to the bioflow.  However, there is one more unexpected explanation for Pearce's savant episode.
Savant Episodes vs information coincidences
First, I want to take a moment to differentiate savant episodes from information coincidences.  Information coincidences will abound as soon as you begin savanting.  When you are complying with the directional information of the bioflow you will be colliding with the right information at the right time for meeting savant-domain goals.
This means you will experience a multitude of seemingly serendipitous information events such as opening a book at the right page; flipping on the right TV channel at the right time; meeting a person with the exact answer you need; or clicking on an internet news item with the exact model for the solution to your goal.
Savanting is an entirely different paradigm of operation.  Information coincidences are so prevalent in a serial-savantflow life that you'll find yourself building into your project planning timeframes your accelerated progress as a result of expecting them.  Their absence from other sectors of your life makes pursuing a life in your savant domain all the more enticing.
However, the savant episode that Pearce describes or my experience with Jack is a whole other level of mystical magic.  This is a real person who gives you the answer you need without knowing they are doing it or having ever sourced that information in their past.
Information is nonlocal
What is the explanation for savant episodes and our increased access to information through savanting?  Let me quote myself from a section entitled "All Information is Distributed" in "Peak Evolution: Beyond Peak Performance and Peak Experience" (2001, 2010):
"As we learned in investigating the knowledge technology, quantum physics proposes that all information is distributed or nonlocal.  There is no local information or localized memory.
"It is a law of information theory that information transcends time and space, placing it beyond the confining limits of matter and energy. I thus hypothesized a holographic interconnection of all information.  A universal information hologram into which we, as information systems, are integrated."[3]
Albert Einstein reinforced this concept, "Time and space are modes by which we think, not conditions in which we live."  This is an important distinction.
Michael Talbot was the author of a book which was catalytic in launching my development of savanting.  In "The Holographic Universe," Talbot concurred with Einstein, "Challenging evidence is being offered from a number of different directions that information, not mass or energy, is the ultimate fabric of the cosmos."[4]
Many have heard from physicists that information is nonlocal but have not incorporated the possibilities of this fact into their belief system to augment their access to relevant information.  In fact, many assume they only have access to local information absorbed through their five senses.  This belief therefore limits the reality that they can experience.  Savanting provides the means to get practical about the application of nonlocalized information.
Alternative explanation of savant episodes
Therefore, I want to offer an uncommon explanation for Pearce's savant episode which requires neither the spiritual nor religious disciplines normally associated with this subject matter.
There is a growing body of evidence developed by psychologists and consciousness researchers about the altered states of consciousness which are associated with even normal flow states.  These are enhanced, accelerated, and amplified in savantflows.  Over time savantflows become deeper, more productive, more creative, more profound, more mystical, and more expansive.
Consciousness continues to expand until suddenly you will experience cosmic-consciousness events in which you are one with everything.  As you progress, you'll eventually find that, in your deepest savantflows, you can enter cosmic consciousness at will when it is beneficial to the activity which has incited your savantflow.  These states are much easier to achieve through savantflow than any form of meditation.
If one shifts into unity consciousness or cosmic consciousness in one's savantflow only a single consciousness will exist.  Therefore, Joseph Chilton Pearce and his son would have been a single consciousness having a single epiphany during a savant episode that was Pearce's not his son's.
Consequently, we may assume that the powers and potential of humanity may be greater than I have alluded to this point.  They are greater than what is indicated by the existence of savants.  The normal state of consciousness of future humans may be far different than what is prevalent today.  Instead of visiting cosmic consciousness from today's normal consciousness, we may instead be visiting normal consciousness from living life predominantly from expanded consciousness.
Needless to say, we are going to want to educate, enculturate, and nurture our children very differently in the future to retain the bioflow connection demonstrated by our six superachievers.  Anyone wanting their children to achieve their true internal-external potential will want to identify and cultivate their child's savant formula.
There are more examples of external information access by other categories of nonsavants in the next chapter.  They will reinforce the hypothesis that the fuel behind savant genius is externally sourced and therefore accessible to all of us regardless of our intelligence, talents, or aptitudes."
In our inner being, we are one with all.   Swami Dhyan Giten
Everything exists as information in a field of infinite possibilities, and it is our Consciousness that renders the information and causes it to appear as the material world.      Joseph P. Kauffman

The fundamental delusion of humanity is to suppose that I am here and you are out there.   Yasutani Roshi, Zen master

[1]     Joseph Chilton Pearce, Evolution's End, 1992 In: San Francisco, CA: HarperSanFrancisco; p. 8-9
[2]     Joseph Chilton Pearce, Evolution's End, 1992 p. 9-10
[3]     Lauren Holmes (2001/2010) Peak Evolution: Beyond Peak Performance and Peak Experience:  Chapter 11: The Power of Emotion
[4]     Michael Talbot, The Holographic Universe, 1991, HarperCollins Publishers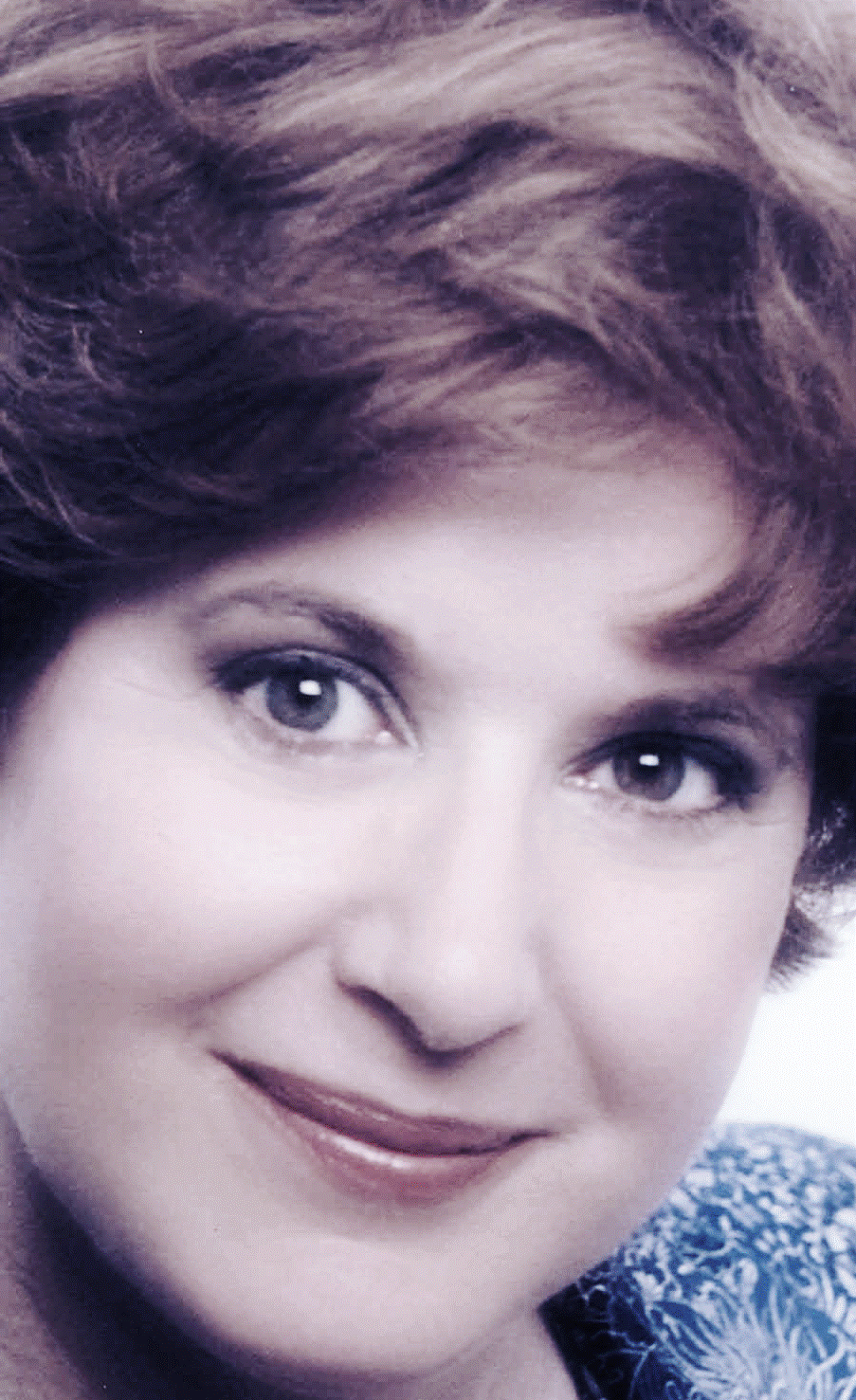 As CEO of Frontiering.com, Lauren Holmes invents customized companies, projects, jobs, and career and company strategies which will enable clients to biologically maximize to achieve goals and impact at their maximum or beyond. Lauren is a biological anthropologist who helps people and companies to superachieve by extending their capabilities with surrounding biological infrastructure with which humans have evolved to partner.  Contact her through LaurenHolmes.com/contact.